Hover to Zoom

Hover to Zoom

Hover to Zoom
Crane and Turtle
"Tenugui Geometrical" Art Print 11 x 17"
"Tenugui Geometrical" is an original art print designed by Crane & Turtle owner Mieko Murao. Like many of our prints, this piece looks at traditional patterning with a modern lens. "Tenugui" are all-purpose cloths used as bath towels, dishcloths, and more. The fun part about this print is that there is no correct way to hang it. Vertical, horizontal, there's no stopping you. Plus, this is our largest print, so it really makes a statement!
Product details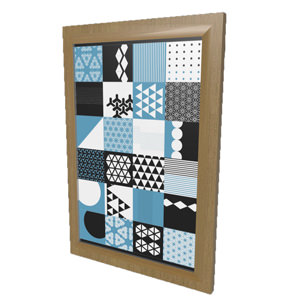 Check AR view (Safari iOS 12 or later with iPhone)
This function allows for viewing the artwork on walls or any space that can be viewed through the iPhone.
This print is available framed for easy hanging.
Tenugui Geometrical is a Crane & Turtle original product, which means you'll only find it at our shop or our friends' shop
Graymist
.

explore more!