Coming attractions to Bow Market: Bow Zen!
2020-10-23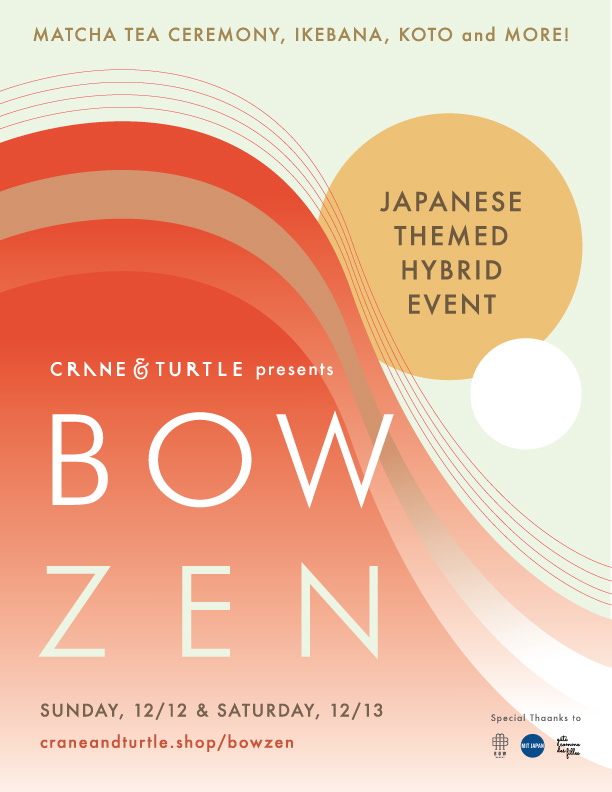 These days we'd all appreciate a little zen in our lives. As the days chilly and the trees outside our shop grow bare, and before long the holiday rush will settle in. Relaxation is just what we need!
That's why the shops of Bow Market are coming together the second weekend of December for two days of food, drink, live drawing, and more. Bow Market will don a Japanese theme, focusing on the concept of zen. With a focus on mindfulness, calm, and stress-relief, you wander the first and second floors of Somerville's one-of-a-kind open-air market. You'll find lots of events and offerings, not to mention collaborations, exclusive to this weekend only. Take a break from holiday shopping to partake in some matcha goodies (including chocolate and drinks), live doodling, gift sets, and more.
Looking to get in on the fun without leaving home? We've got you covered. Events will take place online as well as in person. You won't want to miss it!
Bow Zen takes place December 12-13, 2020, at Bow Market in Somerville, MA. More information to come.
Cover photo posted to Bow Market's Facebook page back in February of 2020.
GO BACK TO TOP