A big thank you for one year!
2021-07-16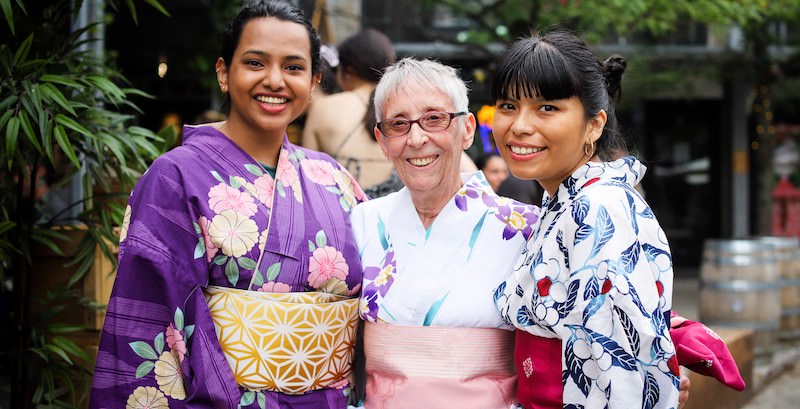 Our first anniversary was a grand success! We loved dressing up and partying with you. Looking back on our photos --- taken by the lovely Adam Erdossy and Carlie Febo --- we can't help but beam. It was such a joy to see you all.
Some highlights: So many yukata! Professional kimono dresser Seiko Kitagawa taught us a lot about dressing in yukata. She really brought the whole experience together! Meanwhile, some folks arrived in their own garb, including one person who handcrafted his own yukata with African fabric . Color us impressed!
Thanks to our friends downstairs, our food was a hit as well. Every visitor to our shop enjoyed furikake potato chips from Saus , matcha shortbread cookies from gâté comme des filles, and a sip of sake sangria from Create Gallery & Cocktail Lounge.
Thank you all again, friends new and old, for a successful year at Bow Market . It has been an honor to grow with you. Here's to another fantastic year!
GO BACK TO TOP